Editorial work for C-heads magazine is out
︎︎︎
Next show: "A year in black and white"
here at 6pm, 27/02/23 ︎︎︎
---


"I am not criticising, drinking is delightful. I regret, however, that no one explores the infinity of thirst, the purity of this impulse, the bitter nobility that is ours at the moment we experience it."
- Amélie Nothomb

Amphibian tells of our ambivalent relationship with water. The models move in poses that evoke mythological and religious paintings from the Renaissance. The metaphor is pushed to the format of the image: large compositions dedicated to contemporary issues and no longer to religious themes or historical frescoes. A way of highlighting these societal concerns.

"Je ne critique pas, boire est si délicieux. Je regrette néanmoins que nul n'explore l'infini de la soif, la pureté de cet élan, l'âpre noblesse qui est la nôtre à l'instant où nous l'éprouvons."
- Amélie Nothomb

Amphibiennes raconte notre rapport ambivalent à l'eau. Les modèles évoluent dans des poses évoquant des tableaux mythologiques et religieux de la Renaissance. La métaphore est poussée jusqu'au format de l'image : de larges compositions dédiées à des problématiques contemporaines et non plus à des thématique religieuses ou des fresques historiques. Une façon de mettre en avant ces enjeux sociétaux.


---


Back home at my parents' house for Christmas, I found an old digital camera, which fits easily in a trouser pocket. I found out that it dates back to 2007. I set it to black and whit and white, 800ISO, and decided to take it with me everywher during the year 2021. A diary of images and anecdotes from my everyday life.

En rentrant chez mes parents pour les fêtes de Noël, je retrouve un vieil appareil photo numérique, tenant facilement dans une poche de pantalon. J'apprends qu'il date de 2007. Je le règle en noir et blanc, 800ISO, et décide de l'emporter partout avec moi pour l'année 2021. Un journal intime d'images et d'anecdotes du quotidien.


---


"I'm 31 years old, I'm a photographer, and I came to India for my first big photographic trip. In preparing for this journey, I equipped myself like a pro: trousers that unzip into shorts, an ultralight backpack, a 100% merino wool wardrobe, and sunglasses that clip on to my glasses. Like a pro or like a nerd, it depends on how you look at it."

"J'ai 31 ans, je suis photographe, et suis venu chercher en Inde mon premier grand dépaysement photographique. En préparant ce voyage, je me suis équipé comme un pro : pantalon qui se dézippe en short, sac à dos ultraléger, garde-robe 100% laine mérinos, et lunettes de soleil qui se clipsent sur mes lunettes de vue. Comme un pro ou comme un plouc, tout dépend du point de vue."


---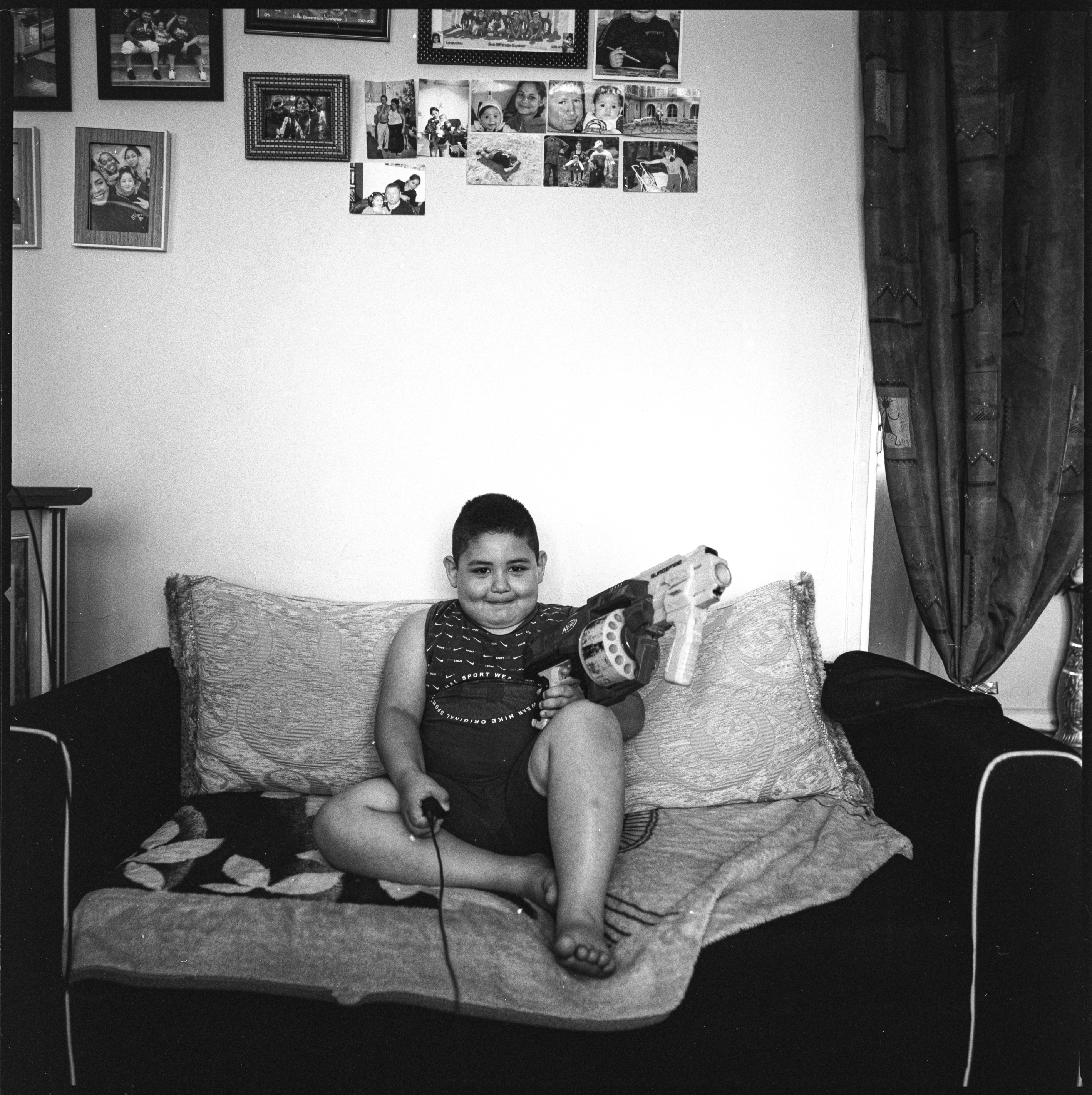 I am from a generation that has not experienced war. Nor famine, nor exile. This pandemic is the first ordeal that many of us have experienced collectively. As photographers, we felt it was essential to capture this moment of our common history. We met with 100 French people from 6 different regions to capture their faces and recollections of the Covid crisis.
Work carried out together with Françoise Dorelli, photographer.

Je suis d'une génération qui n'a pas connu la guerre. Ni même la famine, ou l'exile. Cette pandémie est la première épreuve que nombre d'entre nous traversons collectivement. En tant que photographe, il nous a parru essentiel de capturer ce moment de notre histoire commune. Nous avons rencontré 100 Français de 6 régions différentes, afin d'immortaliser leurs visages et leurs souvenirs face à la crise du Covid.
Travail mené conjointement avec Françoise Dorelli, photographe.


---


For three weeks I accompanied Caritas Georgia nurses to the bedside of the sick. Too poor to pay their hospital fees, too fragile to move, they are entirely dependent on the remarkable work of the organisation. The fall of the Berlin Wall has left its mark and exposed a system that was not so egalitarian after all. Many Georgians are now left by the side of the road and every day Christie and Pa travel a hundred kilometres to visit their patients. I followed them with my camera.

Trois semaines durant j'ai accompagné les infirmières de Caritas Georgia aux chevets de malades. Trop pauvres pour payer les frais d'hospitalisation, trop fragiles pour se déplacer, ils sont entièrement dépendant du travail remarquable de l'association. La chute du mur de Berlin a laissé des traces et a mis à nu un système égalitaire ne l'était finalement pas tant. Nombre de géorgiens sont aujourd'hui laissés au bord de la route et chaque jour, Christie et Pa parcourent une centaine de kilomètres pour rendre visite à leurs patients. Je les ai suivies avec mon appareil photo.


---